---
Neofeu Load arrestors from 200kg to 4000kg
The complete range of Neufeo load arrestors, offering 36 different standard models, which range in capacity from 200kg all the way up to a unique 4000kg (4 tonne). Two different body sizes incorporating cable lengths from 5 metres to 30 metres.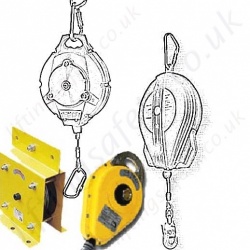 ---
Neofeu Load Arrestors with 5m to 30m cable.
This load arrestor is available with a maximum load of 200kg, 250kg, 300kg, 400kg, 500kg, 1000kg, 1500kg, 2000kg, 3000kg and 4000kg.